In reference to the Open RAN architecture defined by the ORAN Alliance, the overall objective is to transform the RAN towards Open, Intelligent, Virtualized and Fully Interoperable RAN. The goal is basically to "overhaul" everything in the RAN including all interfaces, baseband and radio components, management, network deployment aspect, etc to meet the target. The transformation will be proceeding step by step, and we could actually break them into the following three stages. 
We are in the first step now to achieve "Open and Interoperable" 
A lot of efforts have been spent on fronthaul (between O-DU and O-RU) integration, testing across different vendors, and building up the ecosystem and supply chain by attracting more hardware suppliers, software vendors and system integrators to participate in trial/POC like the PlugFest led by TIP and ORAN Alliance. In addition to the fronthaul interface, more interfaces like F1, E1, E2, Xn and A1 should be tested and validated according to the defined specification in order to achieve multi-vendor and openness from all perspective. From a commercial deployment aspect, we are very much still in the early stages, but the progress is very encouraging.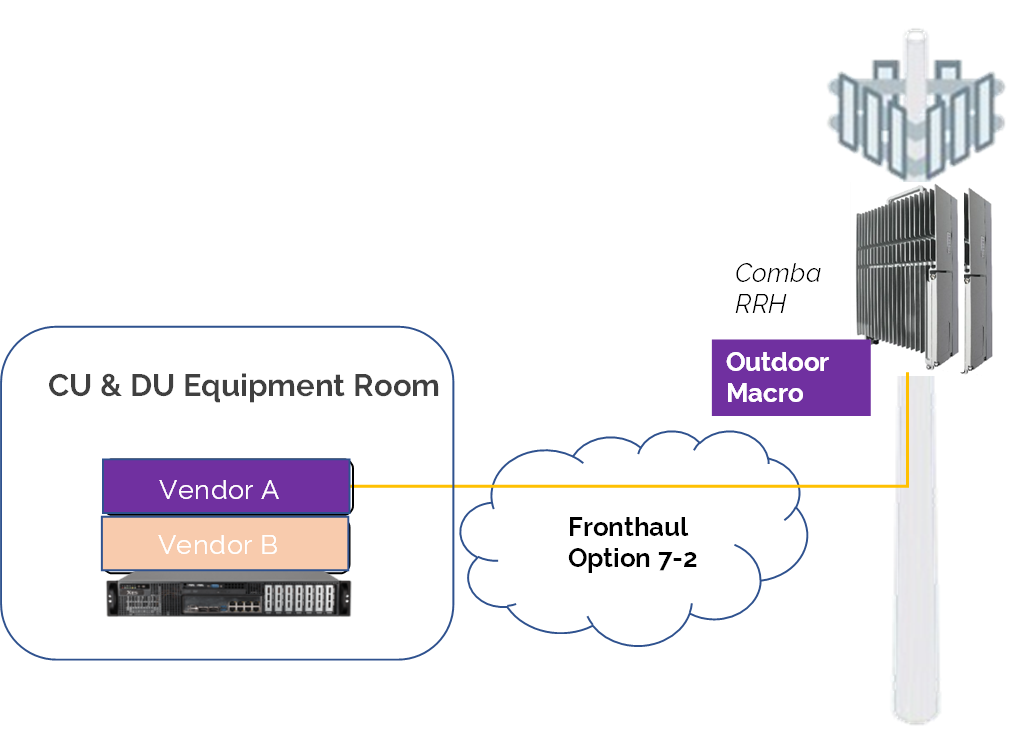 Multi-vendor Interoperability via Fronthaul Interface
Utilizing virtualization and cloud-native platform to power up a fully flexible and scalable RAN Network 
Though the first step is the cornerstone, the real benefit will only materialize when operators can have their RAN networks to be fully flexible and scalable from deployment, operation and management perspective. The real flexibility and scalability could provide many benefits over the traditional RAN, just name a few below: 
Baseband resource can be pooled and shared efficiently 
Capacity can be scalable in and out or up and down 
Equipment space and energy consumption at the site can be reduced 
COTS server can replace custom made hardware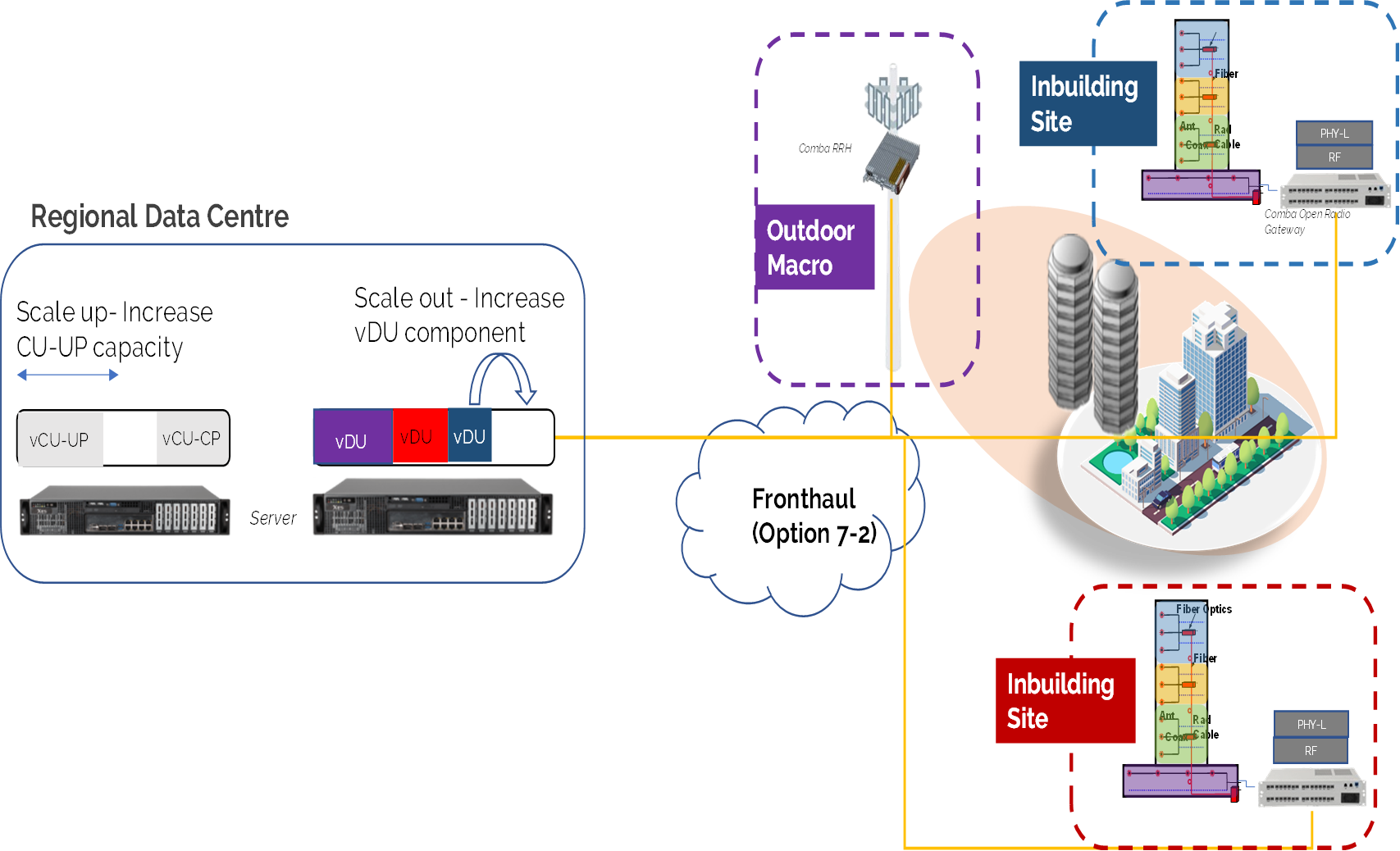 Disaggregated and virtualized RAN deployment will be more flexible and scalable
RAN can be disaggregated by flexibly placing CU/DU component at different regional data center or edge location to suit different use cases or scenarios. Virtualization technology will be adopted to scale in or out to meet the certain business requirements in a very short timeframe and also at the desired scale. RAN migration to cloud could further increase the resource utilization and reduce the CAPEX on baseband hardware. 
Virtualized RAN and cloud deployment is going to be a big learning curve for telco industry players. This stage will be a key milestone for paving a way to the next generation network deployment, and synergy among the industry players will be required to make it happen. 
Intelligent and AI-enabled RAN will be the ultimate goal 
Operating and managing RAN network is not a trivial task, it involves operation team, system planner, network planner, site planner, drive test team and many others. Particularly, network coverage optimization, parameter tuning and capacity expansion will be much more challenging with the introduction of advanced technology like massive MIMO, network slicing etc. 
Ultimately, certain intelligence via machine learning (ML) will be integrated into the RAN to automatically resolve certain network issues or take action to improve the network performance. However, ML requires large input data from UE or multiple RAN components over a long period of time to train up a model. Therefore, it is believed that intelligent RAN may not be available anytime soon. 
In summary, the 3-stage transformation towards the real Open RAN will be tough and challenging but the motivation is strong enough to drive the transformation.