PT/EXPO COMM 2014 kicked off on 23 September, where Comba showcased its latest technology and products at its 270 square meter stand (# 8B010). A government delegation led Mr. Miao Yu, Minister of MIIT (Ministry of Industry and Information Technology), Mr. Shang Bing, Vice Minister and other officials visited Comba stand for an exchange of ideas and views on the industry.
Mr Zhang Yuejun, President of Comba Telecom outlined Comba's latest development in recent years and the current trend. He mentioned that Comba provided turnkey wireless solutions for 8 out of 12 Stadiums in the 2014 Soccer Tournament in Brazil, providing outstanding services for fans from all around the globe. Mr. Miao gave recognition and addressed that Comba should continue to expand its portfolio and market.
Mr. Zhang also introduced Comba's new generation in-building solution (Small Cell products) to Mr. Miao. Comba's Small Cell products enable in-depth coverage for 4G wireless networks with features such as high-speed access, flexible network architecture, fast roll-out and highly efficient monitoring. Mr. Miao shared his ideas on the commercial application of the products.
Mr Zhang said "We are honored to receive the MIIT delegation where we had a healthy exchange of views and ideas for the development of the industry. This encourages our team and we will continue to focus our R&D efforts to further the wireless industry in China and globally".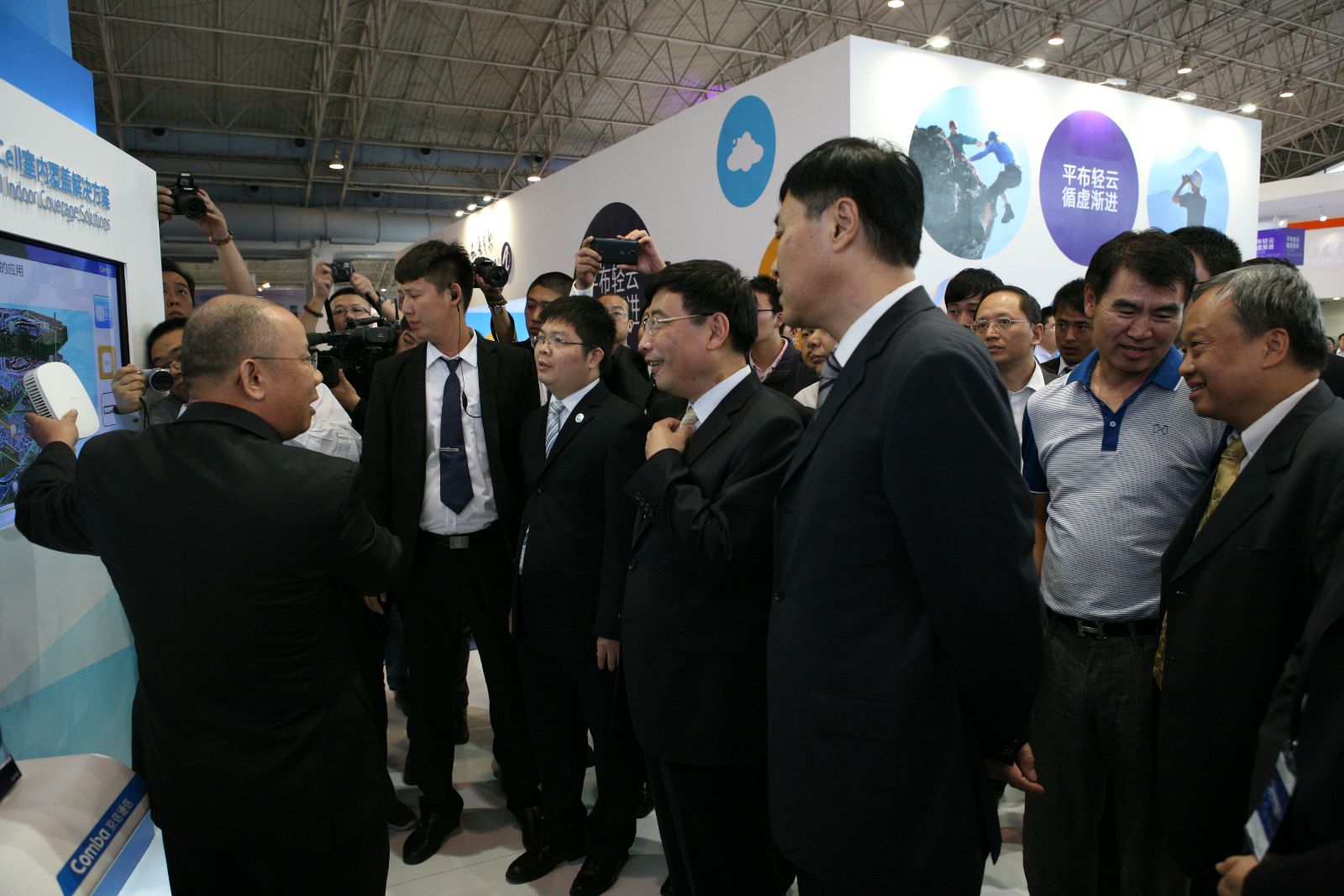 Mr. Zhang Yuejun, President of Comba Telecom, Introduced New Generation In-building Solutions to Mr Miao Yu, Minister of MIIT