Expands Tower Top Portfolio to Support Global 5G Macro Network Evolution
(28 Sep 2021, Hong Kong) – Comba Telecom Systems Holdings Limited ("Comba Telecom" or "the Group", SEHK stock code: 2342), a global leading wireless solutions provider, today announced the release of Ultra Multi-band FDD+2.3-3.8G TDD Integrated Antenna, which expands its tower top portfolio to support global 5G macro network evolution. 
According to GSMA, 5G connections will grow to 1 billion worldwide in 2023. By the end of 2025, 5G will account for just over a fifth of total mobile connections, and more than two in five people worldwide will live within reach of a 5G network. The global operator CAPEX of 5G will reach USD900 billion, accounting for 80% of 2021-2025[1]. The launch, development, and investment of 5G services are helping fuel enormous industry momentum. To keep pace with market trends, Comba Telecom continues to improve its technology framework to provide comprehensive solutions and keeps in step with international developments. 
With the adoption of FDD and TDD technologies, the new Ultra Multi-band FDD+2.3-3.8G TDD Integrated Antenna supports the deployment of FDD/TDD hybrid networks in a single antenna platform. The integration of components delivers ultra-low loss performance, while a miniaturized TDD calibration network makes integration with more frequency bands easy. The integrated and compact design effectively reduces the deployment space and hence raises the installation performance and efficiency. It is ideal for mid-band 5G network deployment scenarios. 
Key product features and benefits include: 
Compact and robust design 
498mm width compact antenna for sub 6GHz bands 
690-960MHz x 4 Ports / 1427-2690MHz x 4 Ports / 2300-3800MHz x 8 Ports (TDD) 
High network capacity and enhanced user experience 
Support 700MHz, 850MHz, or 900MHz 4x4 MIMO 
Support 1400MHz, 1800MHz, 2100MHz, or 2600MHz 4x4 MIMO 
Support 8T8R beamforming operation of 2.6G or 3.5G
Future-proof connectivity 
Flexible to extend to more low bands or more high bands with diplexer integrated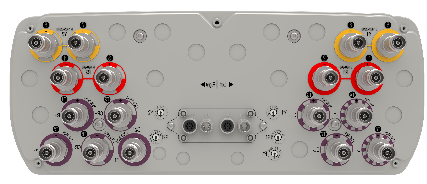 Comba's Ultra Multi-band FDD+2.3-3.8G TDD Integrated Antenna 
Ms. Annabel Huo, Executive Director, Senior Vice President of the Group and President of Comba Telecom International said: "The footprint of the commercial 5G network is expanding. The Group believes that our newly launched antenna will further accelerate 5G deployments and expand 5G+ application scenarios. As a leading global supplier, Comba Telecom will continue to broaden and strengthen our R&D capabilities and innovations to maintain our competitiveness, creating better products and solutions for our customers and support the industry to foster future network evolution." 
---
[1] Source: The Mobile Economy 2021, GSMA, https://www.gsma.com/mobileeconomy/wp-content/uploads/2021/07/GSMA_MobileEconomy2021_3.pdf