To Provide More Reliable and Efficient Network Infrastructure with its Advanced and Compact Design
(7 April 2021, Hong Kong) – Comba Telecom Systems Holdings Limited ("Comba Telecom" or "the Group", SEHK stock code: 2342), a leading global solutions and services provider of wireless and information communication systems, announced the release of its 379mm Slim Ultra-Wide Multi-Band Antenna series, which provides more reliable and efficient network infrastructure using advanced and compact design elements.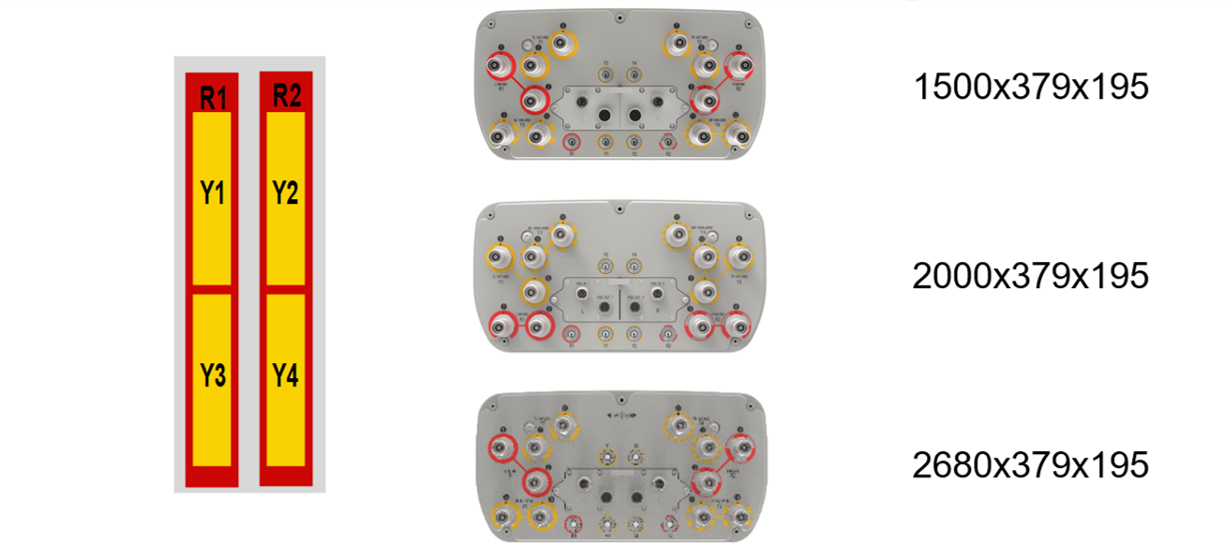 The new Antenna series can efficiently lower the total cost of operation ("TCO ") for sites. The 12-Port antenna supports ultra-wide band: 700MHz/850MHz/900MHz 4x4MIMO at two low bands (2x690-960), and 1400MHz 4x4 MIMO together with 1800MHz/2100MHz/2600MHz two 4x4 MIMO at four high bands (2x1427-2690 & 2x1695-2690). It is particularly suitable for scenarios with dimensional resistance. The 379mm-width miniaturized and light design enables a 20% reduction in windward areas and also saves on transportation costs. The platform can further extend to 3 low-band or more high-band ports with diplexer integrated to minimize site updates in future network infrastructure expansion or upgrades. 
The state-of-the-art engineering design contributes to the enhancement of network performance. The new low band array multiplexing feature significantly improves the beam squint and narrows the beamwidth. Integrated low band phase shifter and filters enable a preferable power distribution, hence uplifting the VBW radiations. 
Ms. Annabel Huo, Executive Director, Senior Vice President of the Group and President of Comba Telecom International said, "Following the launch of 5G globally, IoE applications further accelerated and created the demand for more spectrums. Operators need diversified antenna solutions to support various frequency bands for 2G/3G/4G/5G. Comba Telecom is one of the key antenna suppliers in the world. Our R&D team has been placing tremendous effort on innovating new technologies in this fast-changing communication era. The advancement of ultra-wideband technologies provides a cost-effective solution for antenna sites and will further facilitate the development of efficient antenna systems."