Award-Winning ComFlex Modular Distributed Antenna System Features Flexible Architecture Options
(December 14, 2016, Hong Kong) – Comba Telecom Systems Holdings Limited ("Comba Telecom" or "the Group", Hong Kong stock code: 2342), a global leading wireless solutions provider, announced that it has proudly won the Technological Achievement Grand Award at the 2016 Hong Kong Awards for Industries. The award body, which received applicants from all industries in Hong Kong, recognized Comba Telecom for the global success and technology of its wireless solution: ComFlex Modular Distributed Antenna System (DAS). This winning solution brings together the latest technology and optimized form factor, and is a key factor for mobile operators and enterprises to supply a ubiquitous wireless network for voice and high speed data throughput. Since its development, ComFlex DAS has been deployed throughout Hong Kong and the world in scenarios such as metros, stadiums and resorts.
ComFlex DAS is an important building block for commercial public mobile telecommunication networks and private mobile networks. As a market leading solution, ComFlex system is the most flexible active DAS offering because it is able to support multiple operators and multiple technologies (2G, 3G and 4G) on all commonly deployed EUTRA (Evolved Universal Terrestrial Radio Access) bands in the global market, (700MHz, 800MHz, 900MHz, 1800MHz, 2100MHz, 2300MHz, 2600MHz).
Traditionally, a customized point of interface is required at the front-end of the DAS, and this customization results in longer product lead times and less flexibility. To address the concern, Comba differentiates ComFlex's architecture by placing an Active Conditioning Unit (ACU) set where most DAS providers would place a point of interface and main unit. Comba's ACU has a modular design to support any combinations of the frequency band deployment. In addition, for design needs of large networks, the ACU can be cascaded up to four levels to accommodate up to 32 RF inputs.
Mr. David Luo, Director, International Market, Wireless Enhancement Business Unit at Comba Telecom said "ComFlex DAS is the result of intensive research and development across the company that has been driven out of Hong Kong and Guangzhou. We studied the current and future network demands of large venues such as stadiums, airports, sports complexes, and resort hotels which require comprehensive multi-band and multi-system mobile indoor coverage with high capacity. For example, in the events and hospitality industry, bandwidth requirements have doubled each year or increased approximately 30-fold between 2010 and 2015.1 As such, distributed antenna systems such as ComFlex DAS are essential to eliminating coverage dead zones and connectivity lag."
Mr. Simon Yeung, Executive Director and Senior Vice President of Comba Telecom, said: "We thank the Hong Kong Awards for Industries for this recognition. After basing ourselves in Hong Kong and this business-friendly economy, we've grown into a global company with operations in Americas, Europe, Asia Pacific, Middle East and Australia. We're proud of how ComFlex system has allowed everyone from fans at the Brazilian 2014 soccer tournament and 2016 summer games to passengers on high-speed trains to use their smartphones as they wish. This global status is recognized by a leading industry researcher who has ranked Comba Telecom as one of the top 5 DAS suppliers in the world by revenue share2."
For further information about the winning wireless solution, please click HERE to view the product video and click HERE to download the infographics.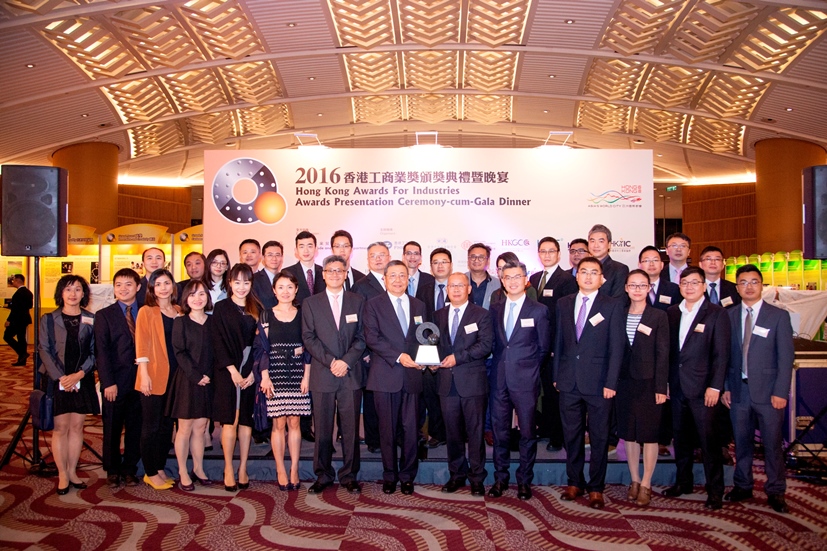 Comba Telecom Wins the Technological Achievement Grand Award at the 2016 Hong Kong Awards for Industries 
1 According to the Convention Industry Council (CIC) and Hospitality Sales and Marketing Association International (HSMAI) "Getting Up to Speed About Event Bandwidth"
 2 Source: IHS Markit