Mobile World Congress Shanghai 2016 ("MWC Shanghai 2016") was successfully held on 29 June to 1 July, 2016. It was one of Asia's biggest mobile industry events. The three-day exhibition showcased companies across the mobile ecosystem as well as adjacent industry sectors. It attracted 53,000 visitors from 104 countries and territories.
The mobile network technology evolves at a rapid pace. Mobile network operators are facing the challenges of increasing demand for capacity while keeping CAPEX and OPEX down. To help operators maximise the value, Comba showcased its innovative network solutions at the event, including:
 iCell (distributed Small Cell) Solutions
 Multi-operator/Band Network Solutions
 Antenna Solutions
 Wireless Transmission Solutions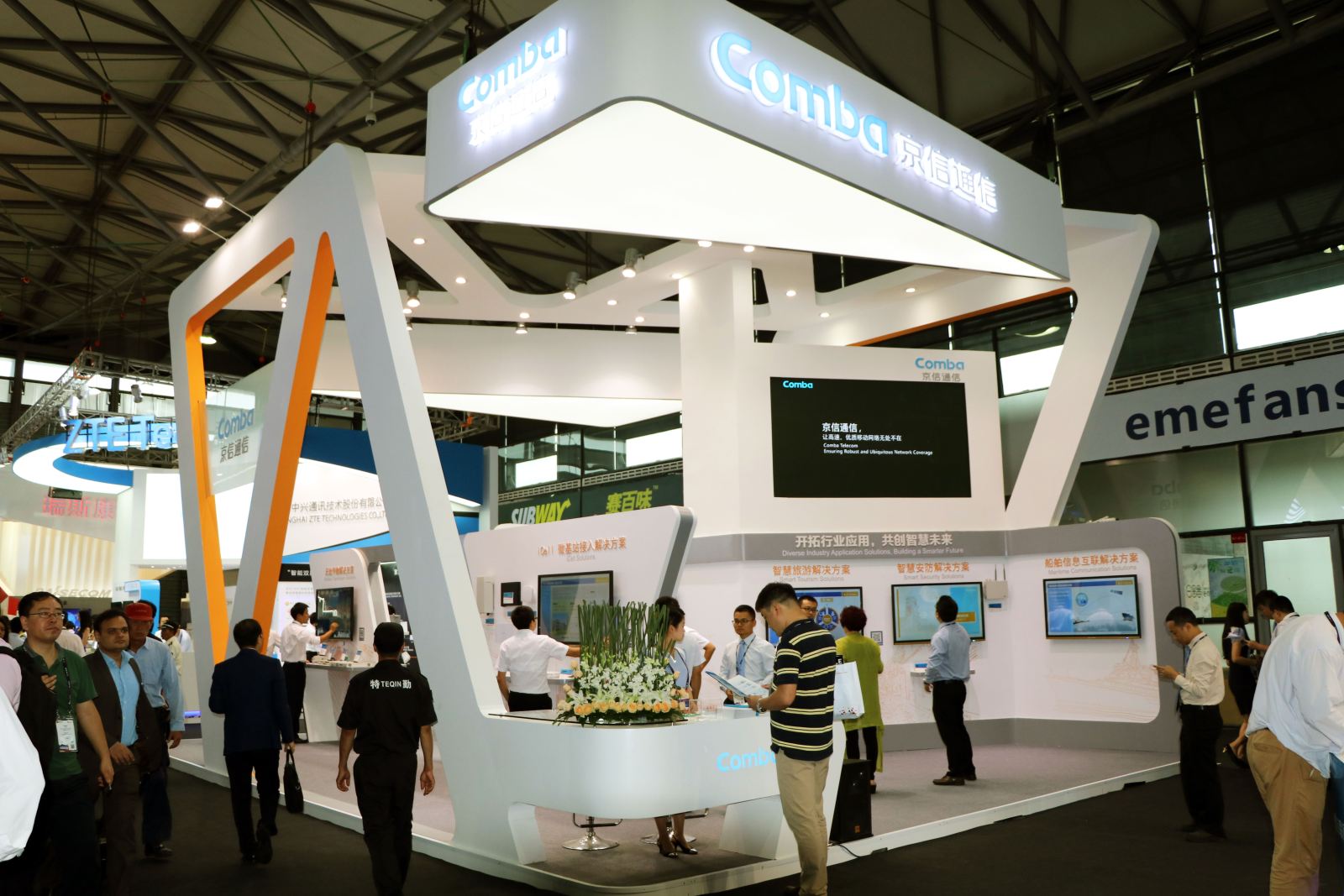 The telecommunication industry is now revolutionizing the way we live and work. The Internet of Everything (IoE) brings people, data and process together, making the smart and valuable connectivity. At MWC Shanghai 2016, Comba highlighted some of its industry application solutions such as smart security solutions, smart tourism solutions and maritime communications solutions. While ensuring the ubiquitous coverage, these solutions can also help enterprises/government bodies to enable efficient management/operations, convenient services and to burst more business opportunities.
It was Comba's third time attending MWC Shanghai and it appeared to be a great success. Besides the new solutions showcased at the booth, Comba also arranged many fruitful meetings with VIP guests from network operators and industry partners which help build up and strengthen our relationships.