Highlights Innovative 4G Solutions
                                                           Source: 《People's Posts and Telecommunications News (PPTN) 》
PT/EXPO COMM 2014 kicked off on 23 September. Comba showcased its latest product and solutions at its stand (# 8B010) and attracted lots of interest.
Comba supported this event for the19th consecutive year and highlights were itsnew generation of in-building solutions, LTE base station solutions, high-capacity IP backhaul solutions and 4G solutions for high-speed railway. These products and solutions reflect Comba's innovation in recent years and meets the current 4G network buildoutrequirements.
Comba Telecom's new-generation in-building solutions can be widely deployed in scenarios such as large-scale venues, transportation hubs, campuses and residential areas. As one of Comba Telecom's core solutions it featureshighlycentralized transmission, accurate coverage, transmission based upon existing resources and flexible network architecture. It can be adapted for various in-building applications, providing excellent and cost-effective solutions for customers. Comba Telecom provided wireless turnkey solutions for 8 out 12 stadiums for 2014 2014 Soccer Tournament held in Brazil, enabling fans around the world access to outstanding services.
Comba Telecom was named as one of the top 3 suppliers of base station antennas by market share in year 2011 and 2012 according to the latest global market research report conducted by EJL Wireless Research. With large scale 4G network rollout in 2014, China's 4G network deployment is currently at the phase of significant growth and keen competition. The extended network coverage provides the basis for business development, and operators have shifted their focus to the mature high-quality LTE network rollout. Therefore, the showcased LTE base station construction solutions and compact antenna solutions ideally meets operators' requirements. The adoption of antenna sharing and compact size design has greatly reduced rollout period of new LTE base station and enabled fast network deployment, low cost and resource saving without compromise of existing system coverage.
In addition, with the rapid growth of nationwide high-speed railway construction, the demand for railway network coverage is rapidlyincreasing. Comba Telecom displayed its unique4G network solution for high-speed railway. The solution attracted great interest from visitors with features such as reducedhandover, multi-operators and fast deployment.Accordingly,the solution has been successfully deployed in high-speed railway projects in Hong Kong with resounding recognition.
Comba Telecom regarded this event as an important platform to showcase its capability and latest development in recent years, and to acquire the latest update of telecommunication. With the dynamic 4G network development and opportunities and challenges presented by the merge and transformation of global telecommunication, Comba Telecom will continue to drive innovation and provide outstanding products and services to customers and gear up for the 4G network era.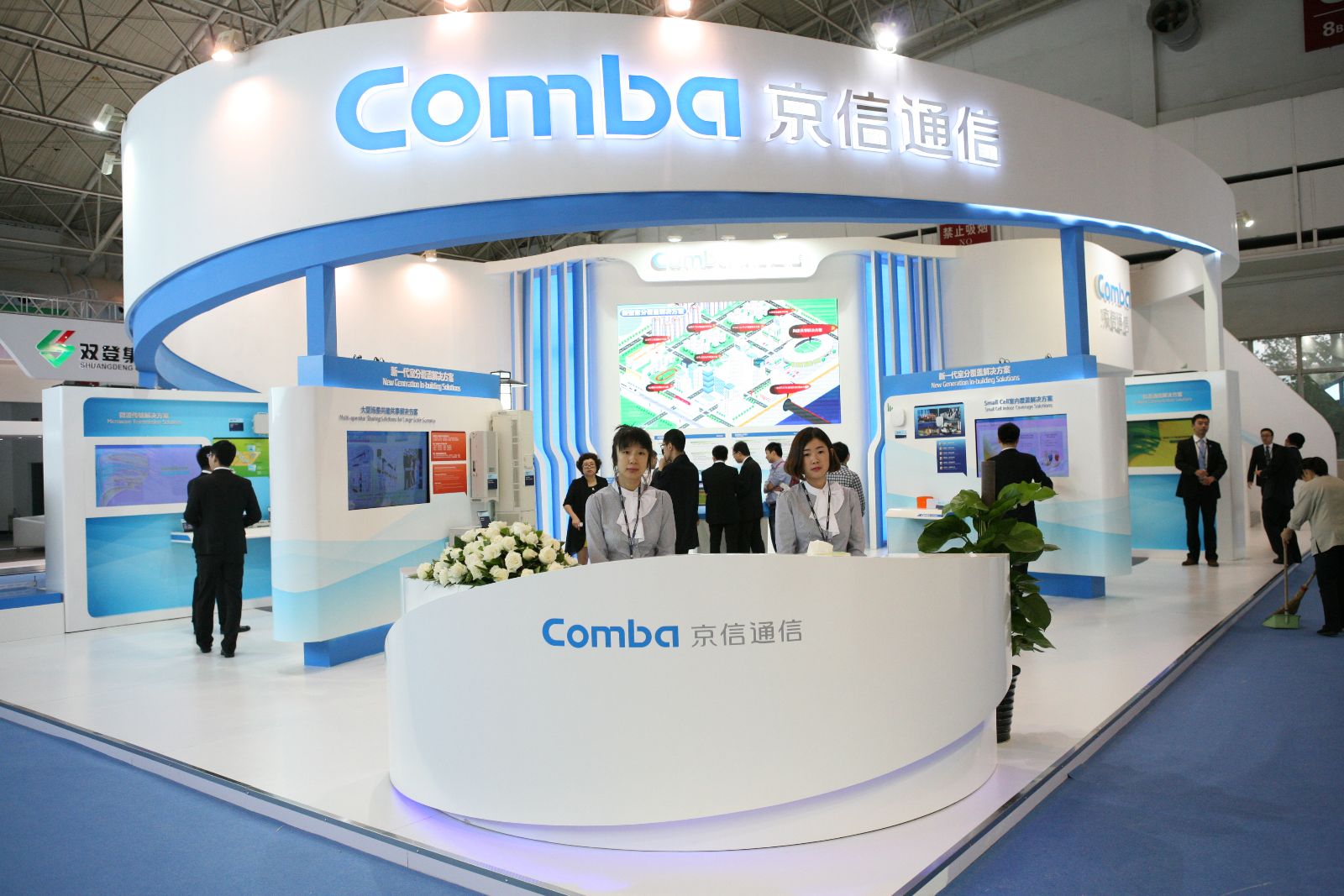 Comba Booth (# 8B010)