Date:    25 – 28 February 2013
Venue:  Barcelona, Spain
 
11 March 2013 - For the 9th consecutive year, Comba Telecom supported the industry's leading event, the Mobile World Congress 2013, hosted in Barcelona, Spain.  This year's event had over 72,000 visitors from 200 countries in the biggest MWC to date.
Similarly for Comba Telecom,  MWC 2013 has a success with a selected display of wireless solutions to help operators roll out high speed, high capacity solutions for their networks.  Highlights of the event included : 
Comba Telecom's presence at the event was significantly expanded in 2013:
A larger booth located in Hall 7 highlighting the solution range and live equipment demos.
Exhibiting sponsor at the TD-SCDMA Industry Alliance (TDIA) Pavilion in Hall 6 with a controlled, live demo of small cell.  Subscribers of China Mobile were able to sign onto the network and make test calls on a mobile phone.
Comba Telecom's Nanocell Solution was highlighted in the China Mobile stand
 
Unique visitors to the booth more than doubled from the previous year:
During the four-day event, Comba Telecom actively engaged with over 1,000 international operator, system integrator and business partner contacts during the show and are following up on the leads.
Senior executives from international customers such as Vodafone, Telefonica, Orange, Hutchison, Nokia Siemens Networks, Samsung and others made a point to stop by and meet with Comba Telecom for further discussions.
Comba Telecom was honored to receive dignitaries from China Mobile, China's Ministry of Industry and Information Technology (MIIT), and the Chinese Embassy in Spain were given a guided tour of Comba Telecom's solutions  - the results of innovations in its R&D.  (see gallery)
During the event, Comba Telecom was covered by the media that drove further visitors and heightened interest in the range of solutions offered.  This included: the launch of the next generation of multi-system, multi-band antennas and subsystems,  winning projects to supply wireless solutions for the 2014 World Cup Brazil, and coverage of Comba's nanocell solutions(Chinese language article).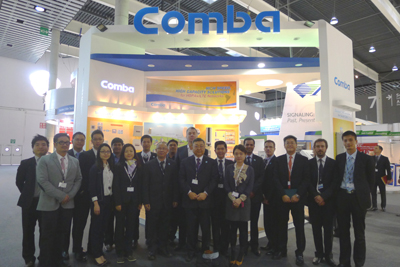 The Comba Telecom team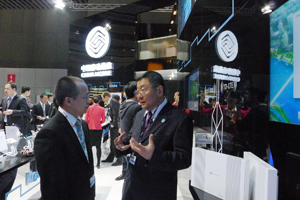 Mr. Tony TL Fok in discussion with Dr. Deng of the China Mobile Research Institute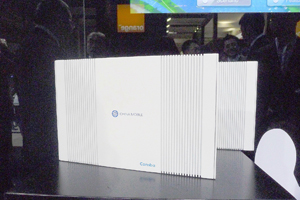 Nanocell on display at the China Mobile booth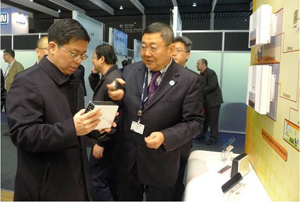 Introducing Small Cell Solutions  to Mr. Li Huidi, Vice President of China Mobile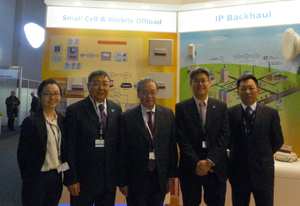 With Mr. Wen Ku, Secretary of China Ministry of Industry & Information Technology (center)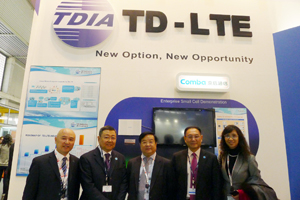 At the Comba Telecom display in the TDIA Pavilion: Mr. Li Zhengmao, VP of China Mobile (center) and Ms. Huang Yuhong, Deputy GM China Mobile Research Institute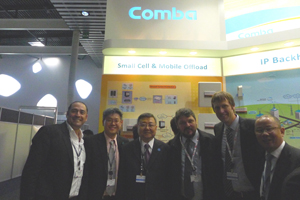 With customer from Latin America region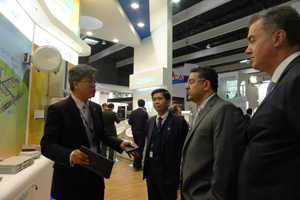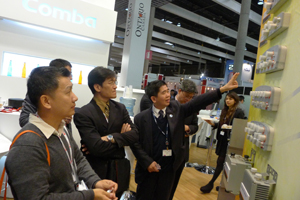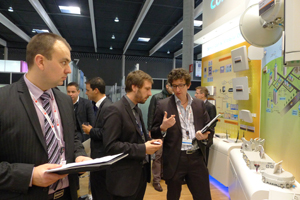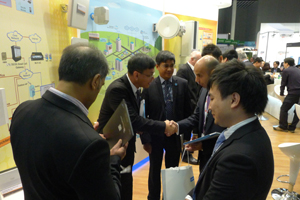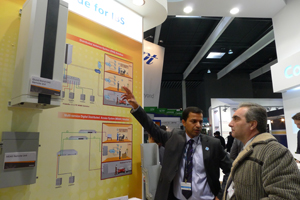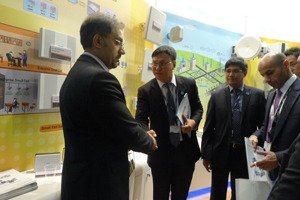 Introducing products and solutions to cusomters