Time: 18-22 September, 2012
Venue: Beijing, China
Booth No.: 8B010
Comba Telecom participated in PT/EXPO COMM CHINA 2012 held in Beijing, China, showcasing its new products and solutions. It has been 17 years since it made its debut in this event in 1995.
Comba's spacious double-deck exhibition booth (amounting to nearly 500 square meters) provided an ideal platform for showcasing its integrated solutions including Indoor broadband wireless access solutions, WLAN broadband solutions, network quality enhancement solutions, LTE total solutions, emergency communications solutions.
Based upon Small Cell frame, Indoor Broadband Wireless Access System (IB-WAS) enables end-to-end integration of cellular network and WLAN, supports IP broadband backhaul, provides users with high quality of 2G/3G/4G and WLAN services. Comba has started IB-WAS field trials and commercial deployment in 18 provinces of China such as Guandong Province. Besides displaying the products, Comba specially set up on-site IB-WAS demonstration area for visitors to experience at the booth.
In addition, Comba showcased innovative antenna solutions such as dual-band antennas (GSM 900 + GSM 1800), triple-band antennas (GSM 900 + GSM1800 +WCDMA; GSM 900 + GSM 1800 + TD-SCDMA). These multi-system co-siting antenna products can effectively solve the problem of limited space for antenna installation.
Ultra-wide antenna solutions enable 2G, 3G, WLAN and LTE multi-system integration and reduce antenna size without degradation of specification. The antenna weight is over 30% lighter than normal antennas, and hence allowing less tower and wind loading and easing concerns of intense antenna radiation.
Comba also highlighted its emergency communications solutions in its outdoor booth. The modular and multi-service design allows integration of eNB base station, WLAN base station, microwave, fiber optic transmission. The flexible, mobile and reliable features enable rapid transmission of voice, data and video under adverse environmental conditions.
Mr. Tony TL Fok, Chairman of Comba Telecom, said, Comba highlighted its technology achievements through this exhibition and we also explore the latest and greatest innovations in the Telecom industry. He added, the global industry is experiencing convergence and transition. In the PRC, telecommunications is listed as one of the strategic emerging industries and growth in the telecommunications industry is expected to continue. Comba will dedicate to innovation and development and strive to provide our customers with superior products and services, and to achieve high growth for the Group.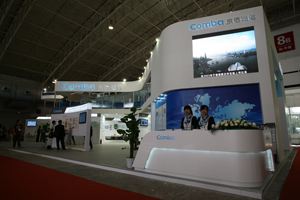 Comba Booth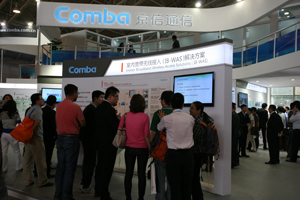 Introducing IB-WAS Solutions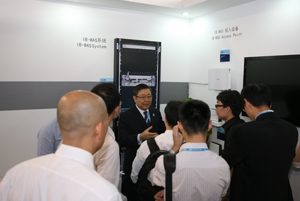 IB-WAS on-site Demonstration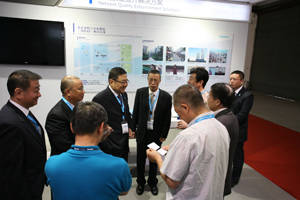 Introducing MDAS Solutions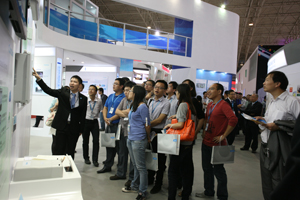 Introducing WLAM Solutions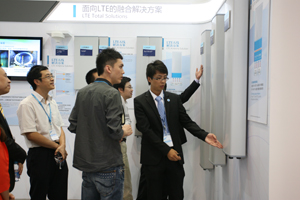 Introducing LTE Antenna Solutions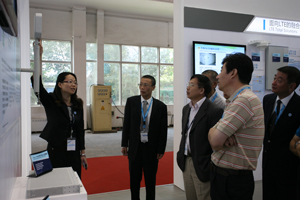 Introducing LTE Microwave Solutions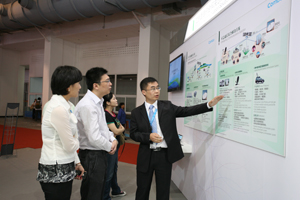 Introducing Emergency Communications Solutions