Date: 19-22 June 2012
Venue: Marina Bay Sands, Singapore
Booth Number: 1N2-07
About CommunicAsia 2012
A truly global business platform where industry professionals converge, the event drew over 35,000 attendees over 4 days with visitors witnessing cutting-edge technologies and sourcing for business solutions on the show floor. Many companies were also having fruitful meetings in their exclusive hospitality suites. The informative industry forums and hands-on workshops at the CommunicAsia2012 Summit received overwhelming response from over 800 participants.
Some preliminary Event Statistics as below:
Exhibitors: 1254 from 48 countries/regions (79% from overseas)
Group Pavilions: 21
Trade Visitors: 25,982 (13,030 or 50.2% from overseas)
Press: 211 (45% overseas)
CommunicAsia and EnterpriseIT continue to serve as an effective launch platform for many leading companies as well as SMEs. Many had made their debut appearance and others had made key announcements to the regional audience. It has re-affirmed the importance of CommunicAsia and EnterpriseIT as the most relevant trade and business event for the info-communications industry in Asia.
(Source: CMMA Organizer SES, 2012)

Comba's Participation
CommunicAsia (CMMA) is one of the few regional events in Asia Pacific which attracts a cross section of attendees from the telecoms industry. As a "central gathering point", Comba continues to leverage on this event to build relationships with existing and potential customers – with this in mind, in-booth hospitality services was key in enabling a comfortable and relaxed environment for visitors to spend more time at the Comba booth.
In terms of solutions display, CMMA was no different in the global theme of "High Speed & Capacity HSPA+/LTE Network Solutions" with a series of sub-themes supporting this message.
High Power & Low Power Multi-Service DAS Solutions (including DAS systems and outdoor antenna)
IP Backhaul & Access Solutions (including full outdoor system and LPC antennas)
Satellite Solutions (where we displayed a mobile satellite system outside of China for the first time!)
Co-Siting Solutions for 2G/3G/LTE (antenna and subsystem products)
Small Cell Solutions (on-site demo for femtocell/wireless broadband access systems and wi-fi solutions)
The fact that Comba supplied a 3G wireless solution for the CMMA venue generated interest and was a talking point interested visitors.
Traffic at the Comba booth was high and guests were given a sampling of the breadth and depth of Comba's solutions which served to strengthen customer perceptions of Comba's standing in the market.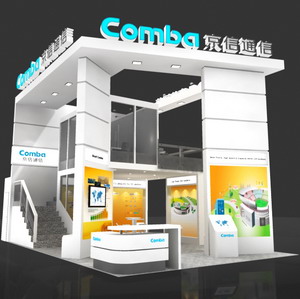 Booth Overview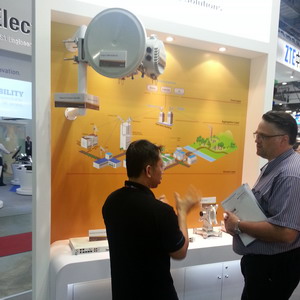 IP Backhaul Solution Highlights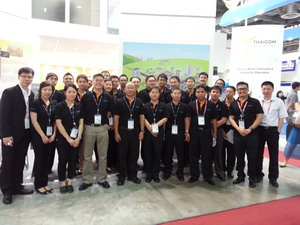 The Comba Team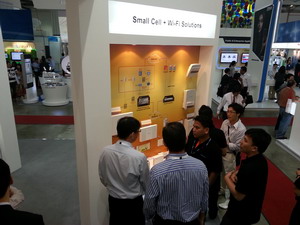 Small Cells Highlights and Demo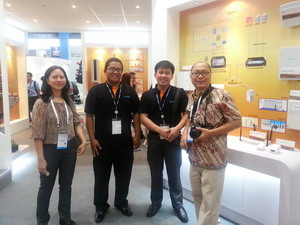 Customers from Indonesia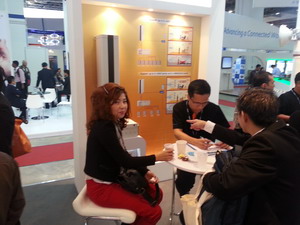 Customers from Thailand