Date : 8 -- 10 May, 2012
Venue : New Orleans, LA, USA
Booth No.: 3119
International CTIA WIRELESS 2012 is the premier marketplace for wireless, telecom and broadband as well as the key vertical markets that have entered into wireless.
CTIA returned to New Orleans after many years and with new dates in May, it was even better positioned to meet the needs of the global wireless marketplace. It draws more than 40,000 qualified attendees and more than 1,100 press and analysts worldwide, and hosts over 1,000 exhibitors. (Source: CTIA Wireless 2012)
The wireless industry shed light on its move to faster network speeds at the CTIA Wireless Show. To catch up with the trend and meet the requirements of NAM market, Comba's product display was arranged based upon the main theme of 'high-speed & capacity HSPA+ /LTE Network Solutions' with sub-themes such as multi-service DAS Solutions, IP Backhaul & Access Solutions, Co-sitting solutions for 2G/3G/LTE.
Comba also showcased customized products such as RRH and Base Station Power Amplifier.
A number of operators and system engineers visitied Comba and browsed our offerings.
During the show, senior management from China Mobile, have visited Comba' s booth and Mr. Zhang, President of Comba, has briefed him on Comba' s latest products and solutions and demonstrated Comba' small cell solutions with a phone call to China using this solution.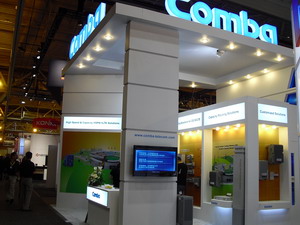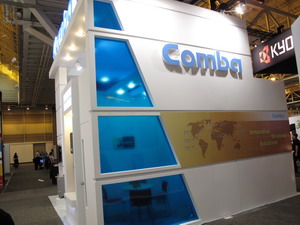 Comba Booth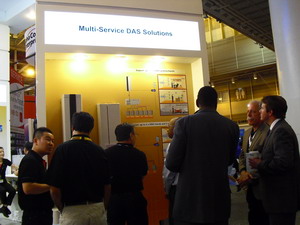 Showcased DAS Products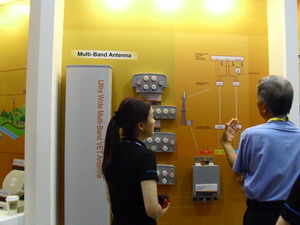 Introducing Multi-band Antennas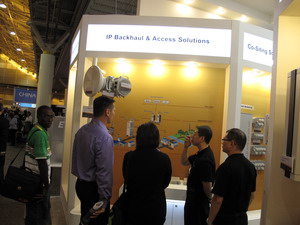 Introducing IP Backhaul & Access Solutions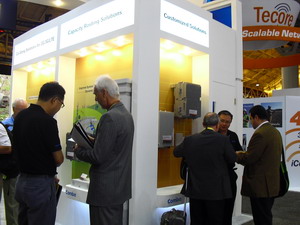 Discussing with Customers