Date : 27 Feburary --1 March, 2012
Venue : Barcelona, Spain
Booth No.: 2E30
As the world's largest mobile technology fair, Mobile World Congress 2012 (MWC 2012, held 27th February through 1st March 2012) attracted 1400 companies and some 60000 professionals from the mobile communications industry displaying the latest technology. The show took place in Barcelona, Spain, and will continue to through 2018.
This year, Comba' s booth was located in mail isle of Hall 2 with better visibility and greater exposure to traffic flow.
Currently, high-quality, high-speed data services are the main attractions to the end-users, while rollout of high-capacity, cost-effective network is the corresponding requirements of the telecom operators. To address this, at mobile world congress 2012, Comba displayed its products and solutions based upon the main theme of "High-speed, High-capacity LTE/HSAPA+ Network Solutions". Theses had included solutions such as "Multi-Service DAS Solutions", "IP Backhaul & Access Solutions", "Capacity Routing Solutions" and "Co-siting Solutions for 2G/3G/LTE" featuring Comba' s new multi-band and wideband antenna.
At MWC 2012, Comba also unveiled its small cell & femto solutions with successful interactive demonstration.
Staff representing Comba on site included technical sales, technical marketing, sales and product managers who could fast respond to different product/marketing requirements.
During the show, Mr. Li Zhengmao, Vice president of China Mobile, has visited Comba' s booth and Mr. Fok, Chairman of the Board, has briefed him on Comba' s latest products and solutions. Mr. Li has been very complimentary on Comba's femtocell development and the successful demonstration.
Feedbacks from the visitors and our staff are positive and they have commented the product displays in sub-solutions based upon main theme solutions are effective and relevant to the market.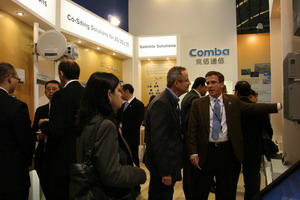 Busy Booth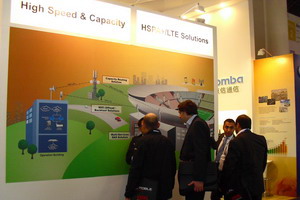 Introduced High-speed & capacity Total Solutions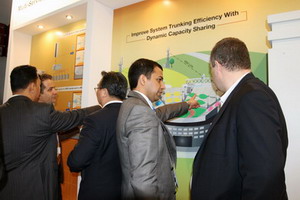 Showcased DAS Products and Capacity Routing Solutions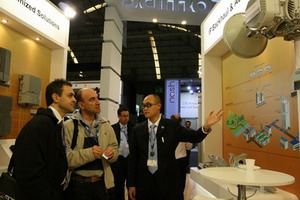 Introduced IP Backhaul & Access Solutions
Introduced Multi-band Antennas and Co-sitng Solutions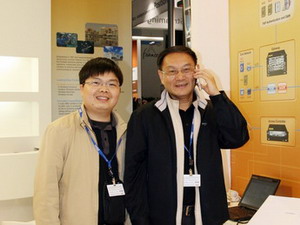 Sucessful Femtocell Demonstration