Time: 26-30 Sept, 2011
Venue: Beijing, China
Booth No.: 8B010, Hall 8B
P&T/EXPO COMM CHINA is recognized as one of the largest and most influential telecommunications event in Asia. Present for 16 successive years, Comba's double-deck booth gross area amounted to unprecedented 500 square meters. With a solution-based line-up, Comba showcased its ability in fulfilling customers' most concerned requirements: high network capacity, enhanced network quality and low carbon emission.
Presented on ground floor are Comba's products and solutions divided in 5 parts:
Network Capacity & Coverage Solutions
Large Venue Coverage Solution / Campus & Residential Block Coverage Solution / Broadband Wireless Access / MDAS Solution
Network Quality Optimization
Smart Digital Wireless Repeater, HQ Components & BTS Anti-inference Solution / Coverage Management System & Service
Low Carbon Network Construction & Enhancement
BTS RRU by MCAP & MCPA TBS / Multi-System Multi-Band Base Station Antennas / Triple-Network Access Distribution System
Transmission Solutions
IP / PTN / STM-4 Microwave Wireless Transmission Solutions
OEM, Service and Maintenance

Landmark projects on separated highlight panels included the comprehensive coverage solutions for Guangzhou Asian Games and Jiaozhou Bay Bridge.
Comba also showcased its products and previews of solutions for Local area coverage, Internet of Things and satellite communications systems, where real-time demonstration and elaborate showcasing appealed to a large number of visitors.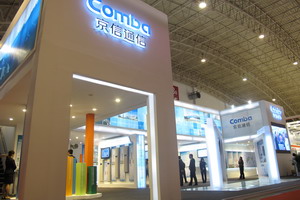 Booth Overview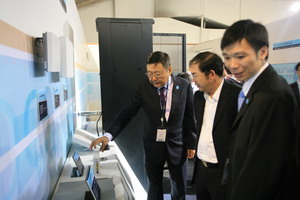 Mr.Fok, Chairman of the Board, introduced local area coverage solution to clients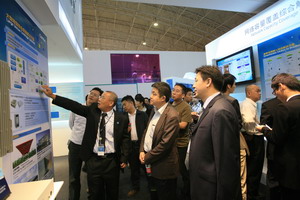 Mr. Zhang Yue Jun, Vice Chairman & President, introduced MDAS solution to clients
Mr. Wu Jiang Cheng, Senior Vice Presient, introduced triple play services for Jiaozhou Bay coverage project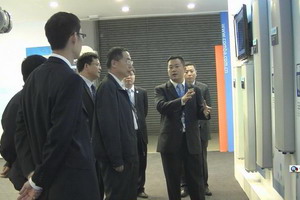 Introduced Antenna subsystem solution to the engineer from Ministry of Industry and Information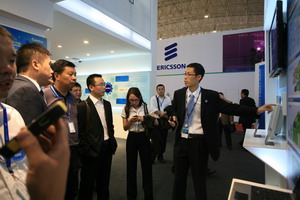 Introduced Boardband Wireless Access Solutions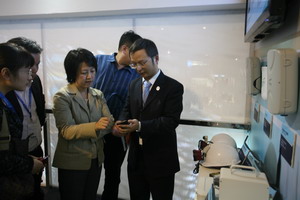 Showcased Internet of Things Products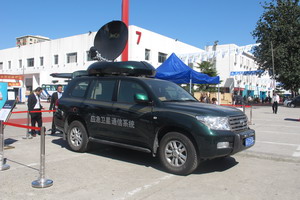 Outdoor showcase of satellite communications systems