Time: 22 - 24 March, 2011
Venue: Orlando, FL, USA
About CTIA

The International CTIA Wireless show is a major wireless event representing a US$1 trillion global marketplace that brings together the wireless and converged communications, wireless broadband, mobile web computing and data industries. CTIA 2011 hosted over 1,000 exhibitors and attracted more than 40,000 visitors and 1,100 members of the press and analysts worldwide. After three consecutive years at Las Vegas, the show returned to Orlando, Florida.
Comba's Participation
This year, the Comba booth was located on the main aisle and benefited from the higher traffic flow and visibility from the distance, making it easier for customers to locate Comba.
To reinforce Comba's position as an industry-leading solution provider, Comba's product displays were arranged according to four major solution areas:
● LTE Solutions
● Spectrum Refarming Solutions
● In-Building Solutions
● Customized Solutions
Comba invited many existing and potential customers to visit the booth and briefed them on the latest solutions and products. Comba was represented by technical sales, technical marketing, sales, and product managers who could respond to different visitor requirements. Feedback was highly positive and visitors were impressed with the growth of Comba and its range of solutions and product innovations.
Aside from operators and systems integrators, Comba also met with a number of media, financial, and industry analysts, including JP Morgan and Wireless Age.
During the show, Mr. Simon Yeung, Executive Director and Senior Vice President of Comba, gave a podcast interview for DIDX, which has been interviewing technology experts and innovators since 2007. This interview will be shown on the DIDX podcast channel and the iTunes IP communications channel in order to enhance company branding within the industry. DIDX is also contracted by the organizers of CommunicAsia to help market the event and the podcast interview will also be featured on its social media platforms (i.e. Facebook, Twitter), eNewsletter and website to increase Comba's visibility at the exhibitions.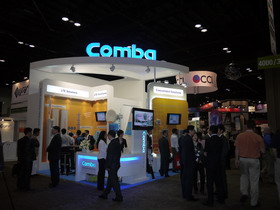 Booth Overview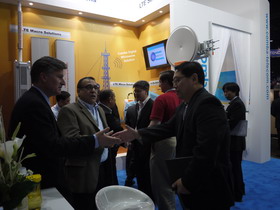 Busy Booth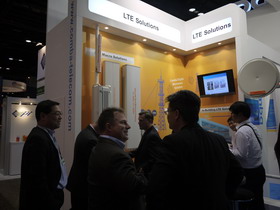 Introduced LTE Solutions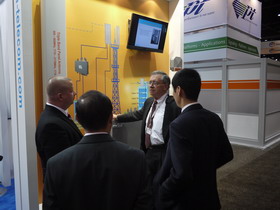 Showcased Spectrum Refarming Solutions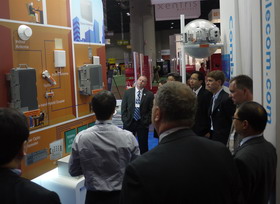 Introduced In-Building Solutions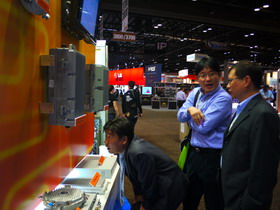 Introduced Customized Solutions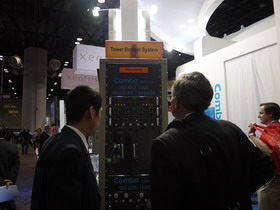 Showcased TBS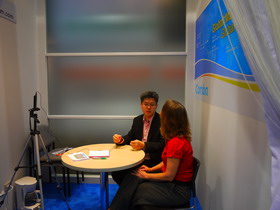 Mr. Simon Yeung, Executive Director and Senior Vice President of Comba, gave a podcast interview for DIDX