About CTIA Wireless 2010
The International CTIA Wireless show is a major wireless event representing a $1 trillion global marketplace that brings together the wireless and converged communications, wireless broadband, mobile web computing and data industries.
CTIA 2010 hosted over 1,000 exhibitors and attracted more than 1,100 press and analysts worldwide.
Comba's Participation
With "LTE" as the main theme of the show, the Comba stand highlighted the following areas and products:
Remote Radio Units (including LTE compatible models)
Base Station Antennas and Subsystems (LTE and cell-split models displayed)
Wireless Transmission/Access (FOE and system)
TBS and MCPA
Wireless Enhancement (Microwave repeaters)
Visitors showed particular interest in Comba's RRU and LTE-compatible antennas.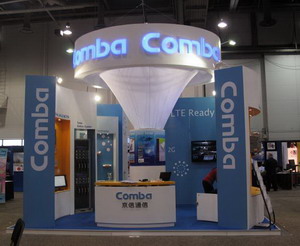 Comba Booth Overview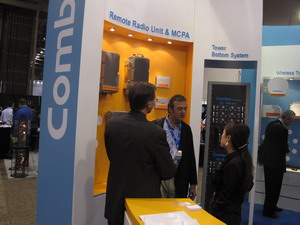 Introduced RRU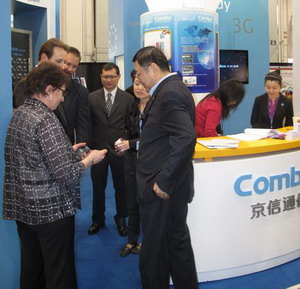 Tony Fok, Comba's Director & President talked with Customer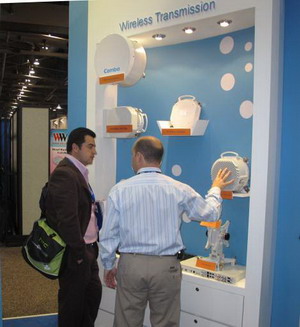 Showcased Wireless Transmission Solution