About MWC 2010
As the largest, most significant and most successful global mobile event in the world, the 2010 GSMA Mobile World Congress took place on 15-18 February, 2010 and once again the location of Firade Barcelona, Spain Under the theme of "Vision in action", the exhibition with more than 1,300 companies showcasing cutting-edge product and technologies attracts a total of 49,000 visitors from 200-plus countries.

Comba's Participation
As the mobile industry is stepping to the 3G & 4G, Comba has "LTE Ready" as the main theme to introduce and showcase the latest products & solutions and the WiMAX & LTE RRUs had been highlighted for the visitors.
For Comba VIP customers, Comba equipped the special section where inside of meeting room, those selected guests can be provided with latest update technical information that introduced by our colleagues. The section includes the antennas, WCDMA scanner and more.
Comba did gain various positive feedbacks from the visitors and also potential customers, most of them were satisfied on our presentation and briefing.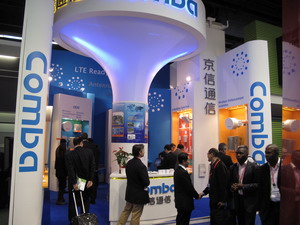 Comba Booth Overview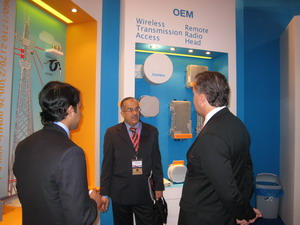 Introduced OEM Products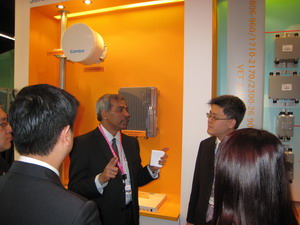 Meeting with VIP Customer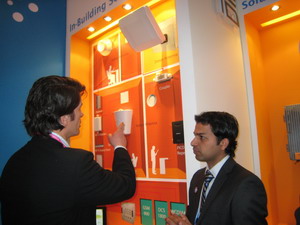 Showcased In-buidling Solution