The ITU Telecom World 2006 event is one of the world's foremost industry events which was opened in Hong Kong's Asiaworld Expo Center on the 4th December 2006. The first time that this event has been held outside of ITU's (International Telecommunication Union) base in Geneva, Switzerland, the ITU Telecom World 2006 is attracting the industry's players, movers and shakers to the SAR.
As one of the world's leading wireless solution providers, Comba has established its presence in this event with a booth that showcases its wireless enhancement solutions, wireless transmission solutions, antennas and subsystems. The highlights of Comba's presence includes a display of its range of TD-SCDMA solutions, previews of its tri-band system prototype, CDMA1900 repeaters and an outline of Comba's product roadmap for distinguished guests.
At the event, many customers and media visited the booth during which, Chairman and President, Tony TL Fok was interviewed by numerous media and investors as well as receiving high profile guests from China Mobile and China Unicom. Executive Director and Senior Vice President, Simon Yeung was interviewed by local radio station RTHK on Comba's goals for the event and on the Comba success story.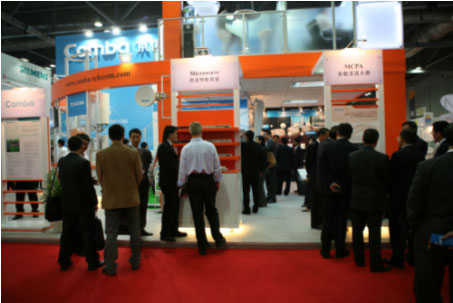 Booth vistors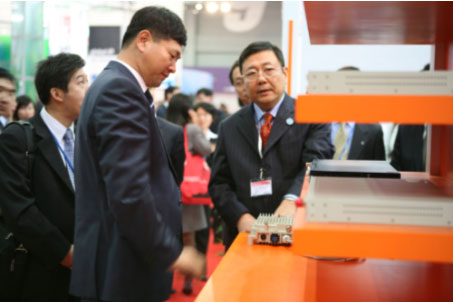 Introducing Comba's products and solutions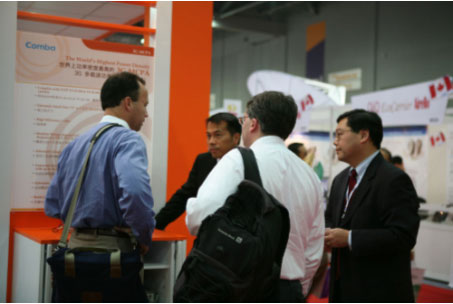 Meeting with international clients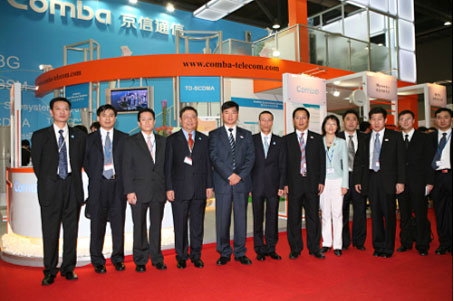 Visit by China Mobile's vice president, Mr. Li Yue
Hong Kong television channel ATV interviews Tony Fok