Comba participated in the P/T Wireless and Network Comm 2003 exhibition in Beijing from 12-16 Nov. 2003. The exhibition is the largest international IT and telecom show in Asia this year. It occupied 45000 square meters area and attracted more than 400 companies from 21 countries and areas.
 
This was the first large international exhibition for Comba after it was listed on the Hong Kong Stock Exchange. Comba took this exhibition seriously and planned thoroughly in advance. During the show, Comba promoted its corporate image and its capability in new product development, total solutions, and customer services. Major customers visited Comba's booth in the exhibition accompanied by chief management of Comba's various branch organizations.
 
Comba occupied a 72 square meter booth in Hall One of the exhibition. Lots of visitors were attracted by the company's introduction video that was continuously broadcast at the front of the booth. Members of Comba's exhibition team welcomed the visitors and explained Comba products to them.

Various products including total solutions, digital microwave link products, tower mounted boosters, antennas, operation and maintenance network software, and WLAN products were displayed in Comba's booth with experienced professionals giving detailed descriptions to interested visitors.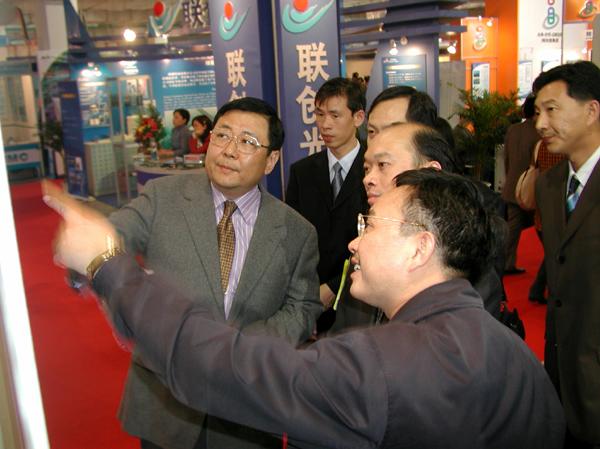 Managing Director, Mr. Fok Tung Ling introduced newly developed decorated antennas to customer from Hunan province.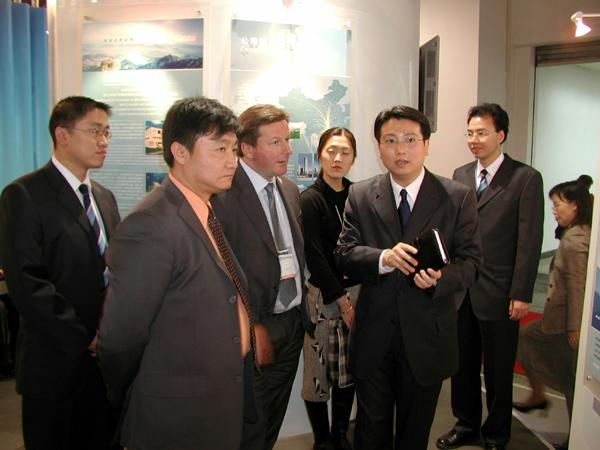 Overseas Marketing Manager, Mr. Jeffery Dai introduced the in-building coverage solution to overseas customer.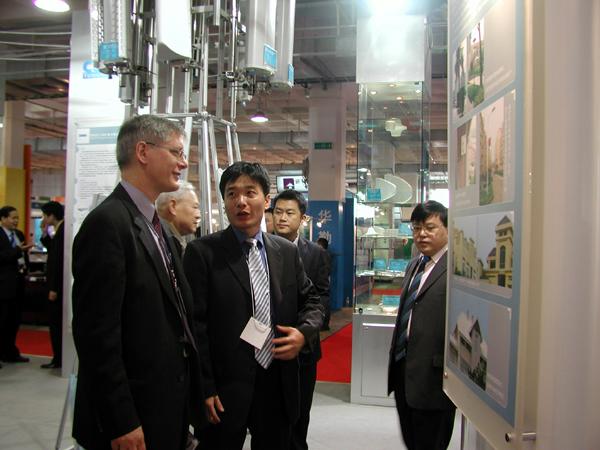 Director of Business Development Department, Mr. Qi Jun accompanied overseas customer visiting Comba's booth.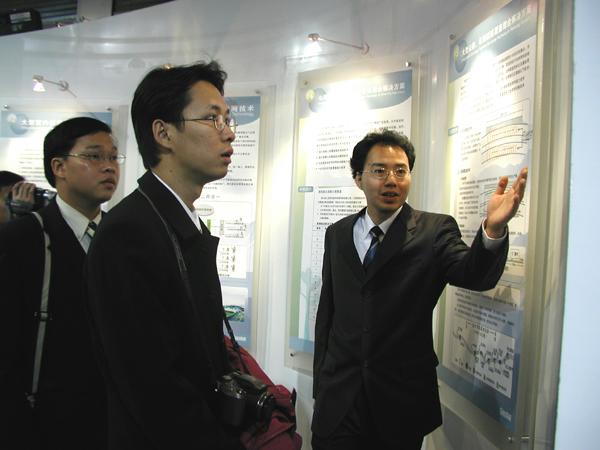 International Account Manager of Overseas Marketing Department, Mr. Howard Qin, described the in-building coverage solution to customer from South-eastern Asia.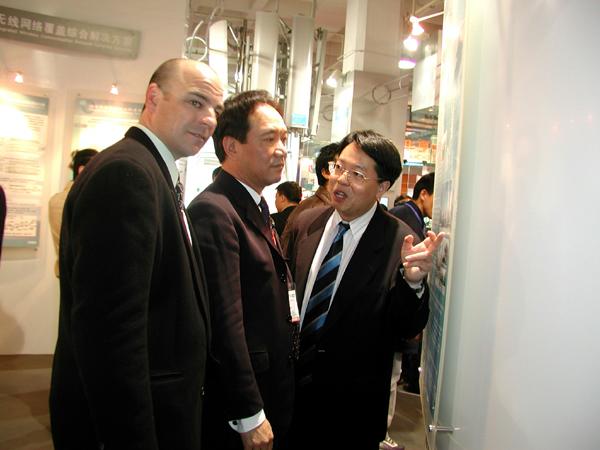 Product Manager, Mr. Deng Shengqi described the newly developed decorated antenna products to overseas customer.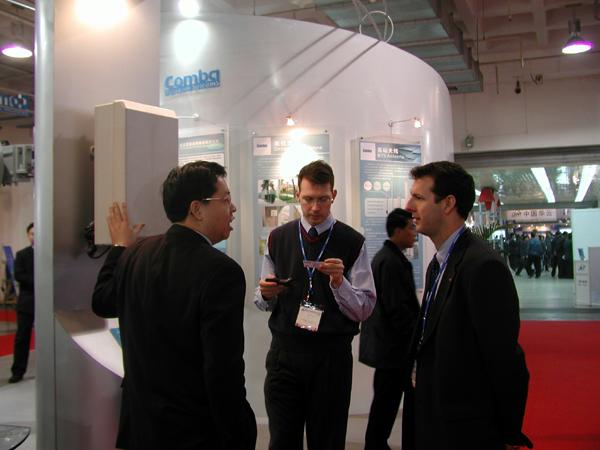 Product Manager, Mr. Deng Shengqi introduced new repeater products to overseas customers.